---
Protecting your table has never been so delightful! Our snowflake coasters are both fun and functional. They not only keep your table scratch-free, but they're also a cheerful addition to your table.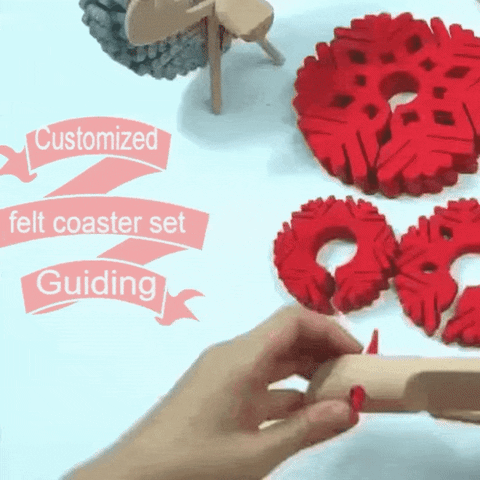 The set includes a coaster holder that when put together transforms into a reindeer/sheep.
 Product information:
Materials: Wood and Felt
Number of Coasters: 12
Size Information:

Big Size: 15X13.5X17cm / 5.9"X5.3"X6.7"
Small Size: 11X9X9cm / 4.33"X3.54"X3.54"

All models come with 2 pairs of ears - Reindeer + Sheep
This section doesn't currently include any content. Add content to this section using the sidebar.