---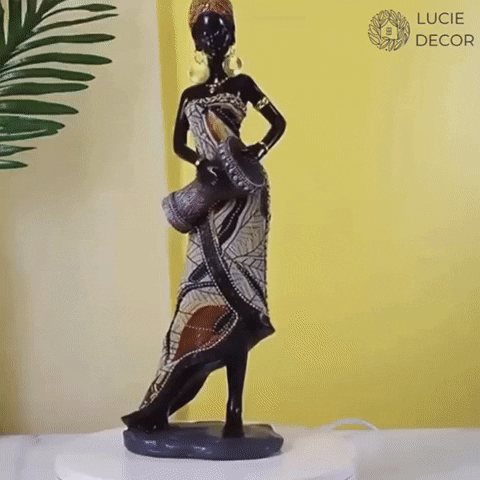 This African Female Musician Sculpture is a trio of charming ladies that creates an interesting look for any space. Hand-painted, highly detailed with professional craftsmanship. It perfectly draws your eye to all the details in its design and color and makes a great gift for anyone. This is one of the most detailed hand-painted resin figurines containing 3 musicians with instruments. Whether you're a music lover or a fan of fine art, you'll be captivated by the exquisite detail and brilliant colors. These sculpted pieces display a creative interpretation of African women in modern art.
Product Information: 

Material: Resin
100% Handmade
Size: 
The Lute Guitar: 30.3x8x12.5CM / 11.9"x3.1"x4.9"
Flute: 31x7.5x12CM / 12.2"x2.9"x4.7"
Drum: 30.5x7.5x11.5CM / 12"x2.9"x4.5"