---
Savor the taste of tea with ease and grace.
Yes, this tea maker looks amazing. Yes, it's something that will get you "likes" on Facebook. But this fancy little thing isn't just for show. The unique design lets you strain your tea in the most seamless way possible.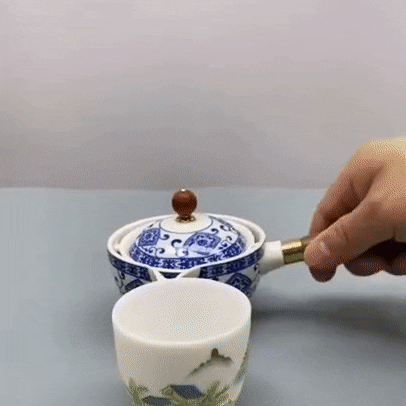 The high-quality porcelain brings out the flavor of the tea leaves. Once you get your hands on this handcrafted tea maker, you'll get to experience a whole new way — excuse me, the RIGHT way of making and drinking tea. Simple, quick, and easy.